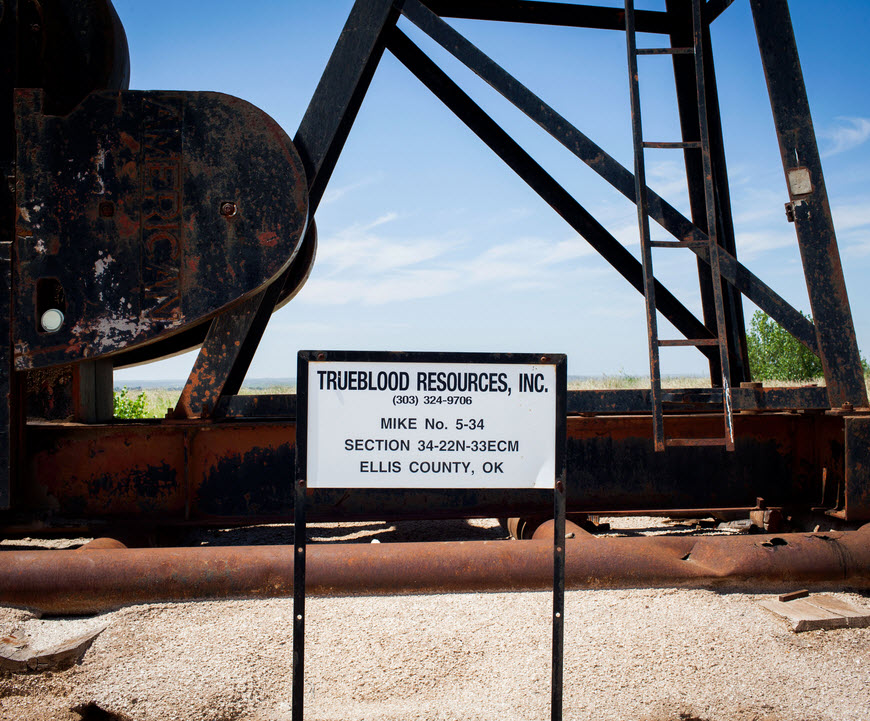 Trueblood Resources Ellis County Oklahoma
Trueblood Resources Inc. Ellis County, OK – Mike 5- 34 Well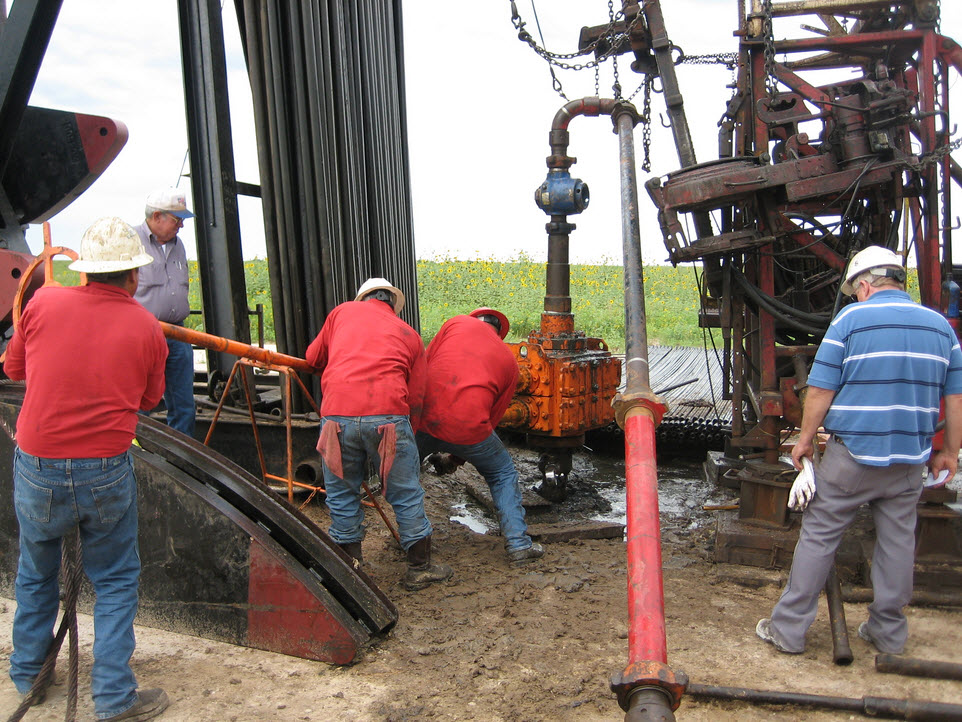 Stimulation Timothy Fargo, OK USA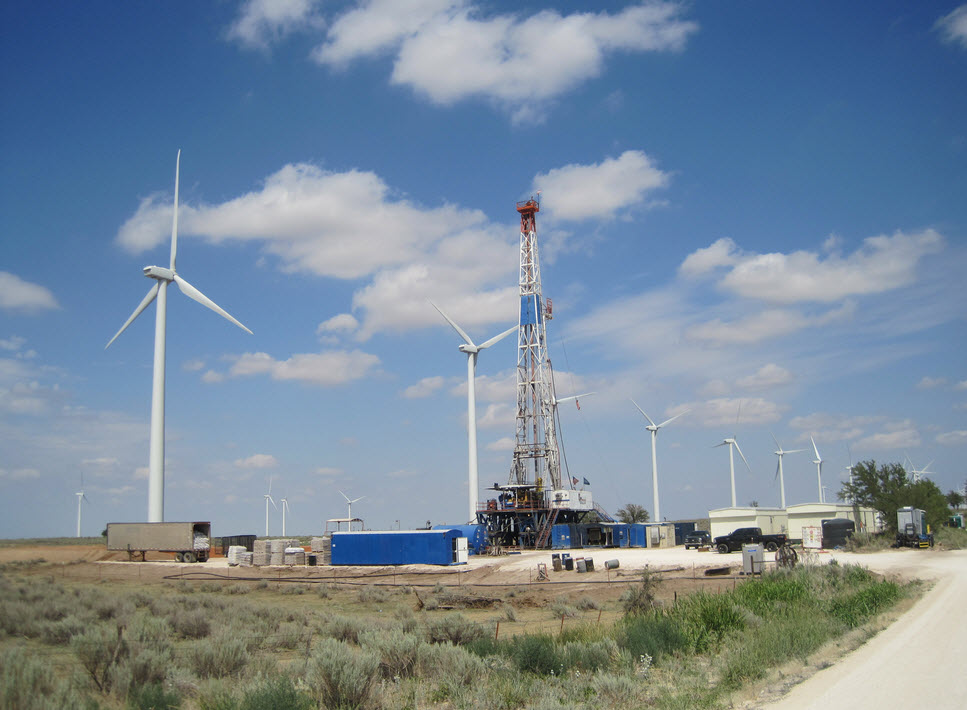 Ft Supply Oklahoma Randall Ranch Drilling
Wind and Natural Gas Energy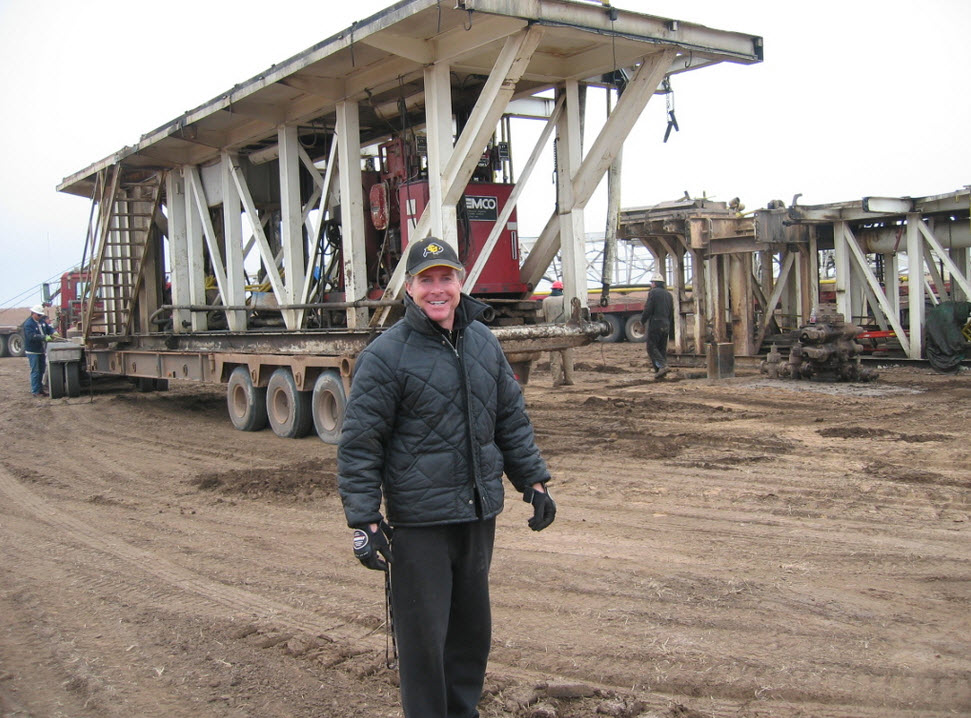 John Trueblood - Rig Up Larson Corner Oklahoma
Anadarko Basin Oil Producer
The Anadarko Basin, one of the richest petroleum systems in the world, contains a series of sands and carbonates over a 20,000' section. This multi "stacked" pay system provides great serendipity and continues to produce high volumes of oil and natural gas reserves.
Horizontal drilling, now in its early stages in the Anadarko Basin, has greatly increased the access to sizable oil and gas deposits.
Twenty five years ago, Trueblood Resources was formed to focus on this world class sedimentary basin and the development of new reserves of oil and gas.
The Anadarko Basin Oil Play provides an excellent business climate, streamlined regulatory procedures and established infrastructure. With our extensive local knowledge Trueblood Resources continues to identify and successfully exploit the Anadarko Basin's vast potential.
Oil Joint Ventures
Over our 25-year history as an Anadarko Producer, Trueblood Resources has had many successful joint ventures offering a variety of sophisticated oilfield investments, Individuals, corporations, private family companies both industry and non-industry participants have experienced the comprehensive detail Trueblood Resources brings to each of its projects.
One of our most recent JV's with Mewbourne Oil Company and Red McCombs (McCombs Energy) is focused on a series of carbonates in the Northwest portion of the Anadarko Basin.
Trueblood Resources has a complete team which can perform all aspects of upstream exploration and development. From prospect identification, acreage acquisition, logistical planning and operations, our Anadarko Group can bring a broad array of skill sets to the project. We are comfortable as operator and non-operator.
As experienced Anadarko Basin oil operators, Trueblood Resources has a technical database with thousands of well logs and proprietary rock data collected over 25 years from the numerous oil and gas wells we have drilled and operated within the Anadarko Basin. With more than two decades of expertise focusing on the Anadarko Basin and the many relationships we have formed, Trueblood Resources has established a strong local knowledge.
Since the early days of our Company's history, Trueblood Resources has focused on drilling vertical wells in the lower, middle and upper Pennsylvanian age rocks. We are particularly interested in vertical wells in the Pennsylvanian geologic age as it contains rich source rock, multiple pay zones and both sands and carbonates which have produced vertically for over 100 years. This extensive access to geologic information has made the Anadarko Basin an ideal area for identifying high quality new opportunities to exploit.
The horizontal drill bit, which is now the technology of choice we primarily use, is also producing great results.
Beaver County – Ellis County – Harper County Oklahoma Projects
In Beaver County we have completed projects around Balko, OK, Forgan, OK, Slapout, OK, and Turpin, OK. In Ellis County we have extensive experience with projects near Arnett, OK, Fargo, OK, Gage, OK, and Shattuck, OK. In Harper County, our primary focus has been in and around Laverne, OK as well as north of FT Supply, OK
Horizontal and Vertical Drilling Expertise

75%

75%

Balko, Forgan, Slapout, Turpin, Ellis County, OK Projects

45%

45%

Cost Effective, Efficient Joint Ventures !

90%

90%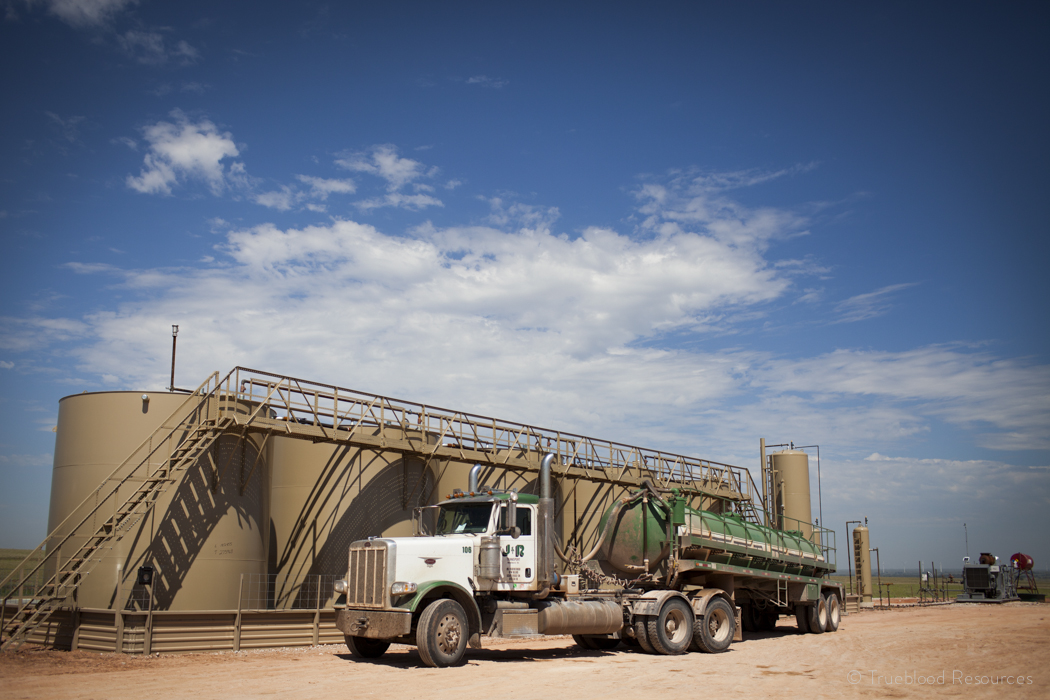 Upstream Oil & Gas Liquids Exploration & Production
O & G Joint Venture Partners
Exploration and Production joint ventures in Oklahoma have included:
Apache Corp, Kirkpatrick Oil Company, McCombs Energy (Red McCombs), Mewbourne Oil Company, Range Resources
2018 FT Supply Oilfield Project
Our most recent project in which we acquired 40,000 acres of oil and gas leases very near the FT Supply oil field, has extensive vertical production in the Oswego Limestone Formation.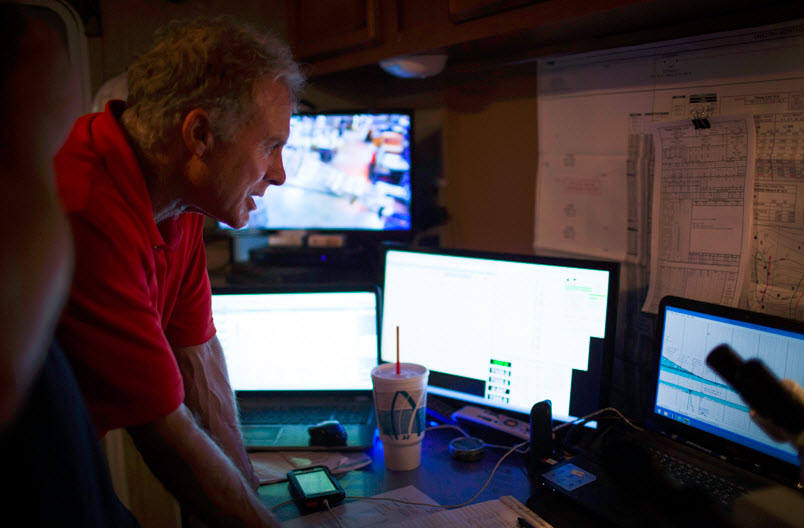 Directional Drilling Analysis by John B. Trueblood
Oswego Limestone Dover Unit Analogue Opportunity
Trueblood Resources is seeking additional oil and gas companies and sophisticated investors to join us in the Oswego Limestone. The first horizontal well recently drilled by our group in this project was operated by Mewbourne Oil Company.
Chaparral believes one of its wells may ultimately produce up to 2,000,000 barrels of oil in the Dover Unit. TRI's project more towards Woodward, OK may contain similar reserves.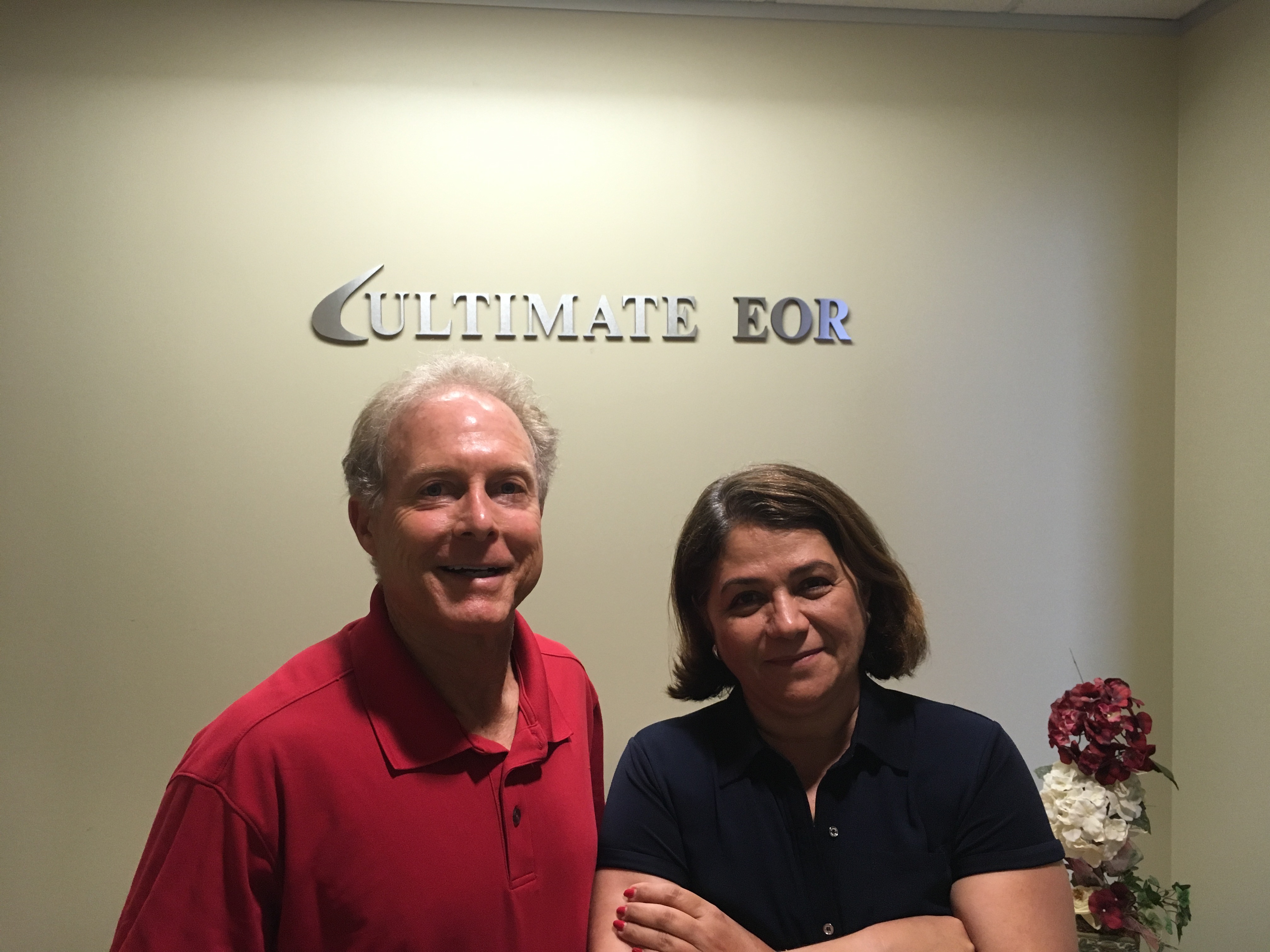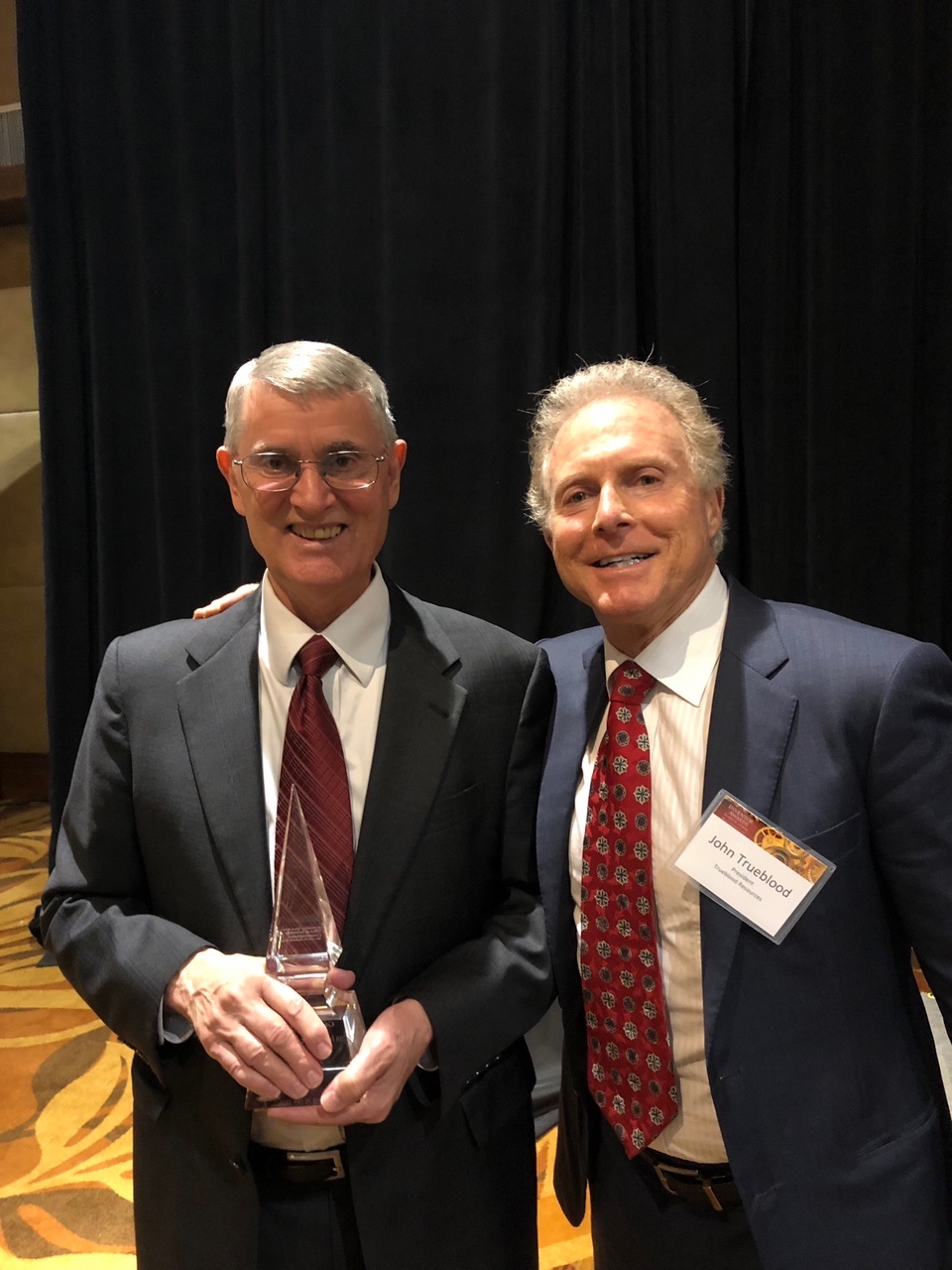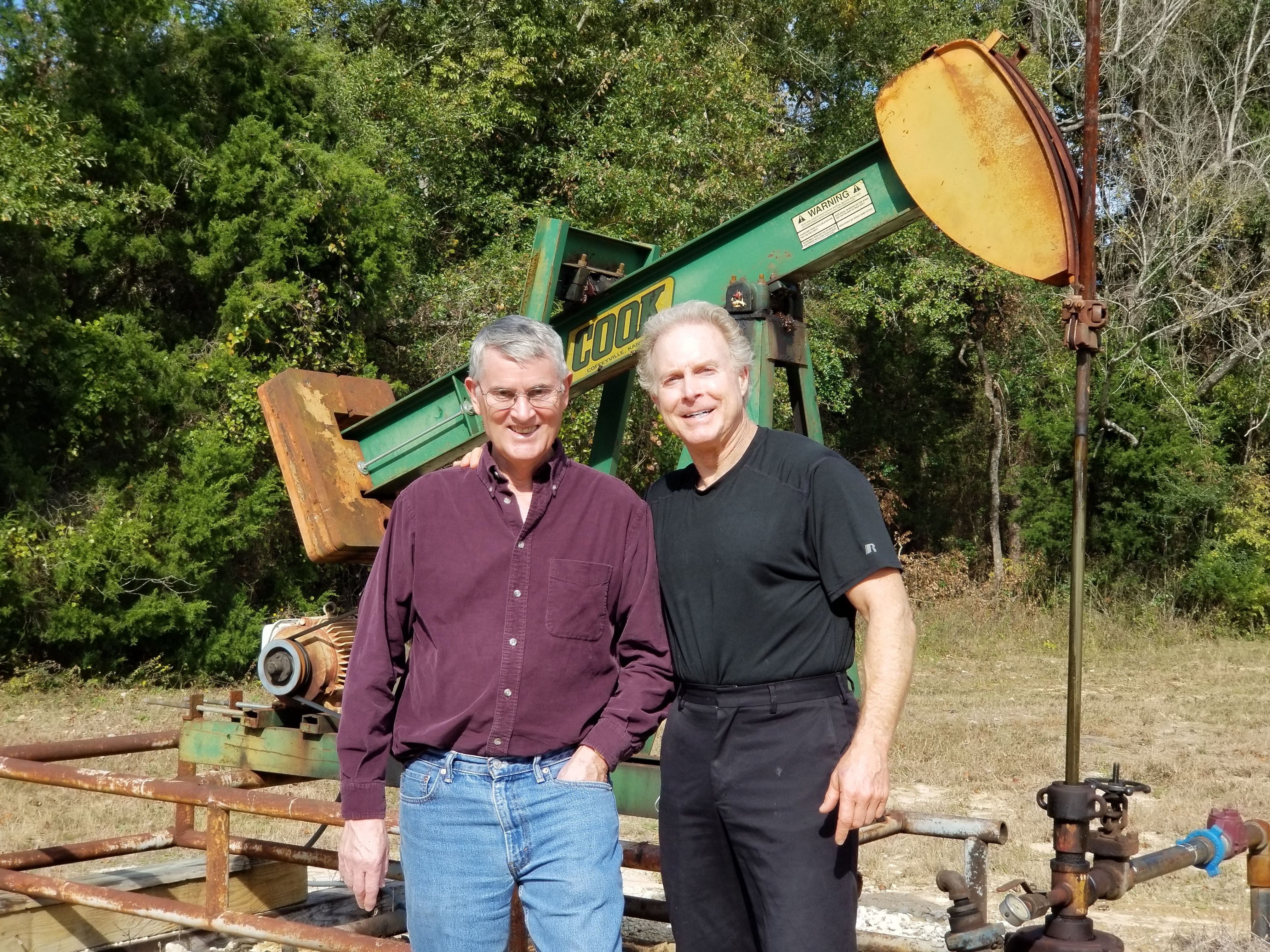 Chemical EOR – Enhanced Oil Recovery with Dr. Gary Pope, University of Texas Austin
Shallow Oil Properties being exploited using our proprietary chemical EOR protocol
Trueblood Resources has joined forces with Dr. Gary Pope, one of the leading experts in chemical EOR, along with Ultimate EOR of Austin, TX, a company he help founded, to review, evaluate and exploit oil properties between 700′ – 1500′ which are principally located in Oklahoma and Texas.  These properties have viscous oil with generally low primary recoveries, high permeability reservoir, a lower saline environment and significant oil in place.
Our group will partner up with existing operators and working interest owners to joint venture in the further exploitation of the properties employing our thoughtfully designed use of chemical EOR (Enhanced Oil Recovery) to significantly increase recoveries of oil on a cost effective basis.  We are also seeking additional oil and gas companies and sophisticated investors to join us in this unique business niche which is very unworked on a domestic basis.
The current properties we are exploiting and intend to exploit have recoverable reserves in the 20,000,000 – 50,000,000 BO range.  Our business model is scalable with numerous projects to be pursued over the next Five Years focusing primarily in Oklahoma and Texas both having excellent operating climates.   
Dr. Gary Pope, UT Austin, and John B. Trueblood, President Trueblood Resources, 2018 Inventor of the Year Award, UT Austin
In 2007 Trueblood Resources began collaborating with Dr. Gary Pope to apply his research and ideas in direct field applications.  This transpired into several projects including a relationship with the 3M Company field testing a product they have developed to enhance the recovery of natural gas and condensate.  From this beginning relationship in 2007, Trueblood Resources continued to work with Dr. Pope for the next 10 years.  One of our more successful projects yielded a 10:1 return on the investment we expended.  During this 10 year period we have come to admire Dr. Pope's thoughtful abilities and it is a real pleasure working with him.  In the summer of 2017, as the legendary Dr. Pope was beginning to ramp down his teaching career, Trueblood Resources proposed to Dr. Pope we "partner up" and form a new company to focus on EOR (Enhanced Oil Recovery) on an operating and development basis.  Essentially Trueblood Resources would be the operating company, John Trueblood and Dr. Pope along with a small technical team would identify acquire and exploit numerous projects applying our EOR expertise.  The goal being, high technical skills in this specialty coupled with nimble business decisions while relying on TRI's efficient operations and deep business relationships.
We continue to reach out to industry to encourage other operators to join up with us should they have assets on which we may be able apply our talents and greatly improve the value of the property(s).
Please contact us should you have a property on which we might collaborate and join our talents to maximize the recovery of oil.This also includes sophisticated investors who are interested in this niche as an investment to achieve what could be an excellent ROI.
A big congratulations to the esteemed Dr. Pope for receiving the 2018 University of Texas Inventor of the Year Award. It is an honor to be doing business together.
Watch this video to learn more about his journey to becoming one of the oil and gas industry's leading innovators.
Interview with John B. Trueblood, Denver, CO
Listen to USA Oil and Gas Experts – Independent Oil and Gas Operators on Current Status of the Industry. North American Prospect Expo (NAPE)
Early Mentors-Partners Trueblood Companies
Harry A. Trueblood, Jr. & John B. Trueblood discuss early participants in Trueblood companies. Dan O'Shea President of RKO Radio Pictures was an influential and important mentor for many years.
Harry A. Trueblood, Jr 1/3 Owner of the Vail Valley 1961
Harry A. Trueblood, Jr. saw the vision in 1961 Vail Colorado had a real opportunity to be a fine resort.  He ultimately exercised an option with local sheep herders in the area to purchase approximately 1000 acres.  This included all of East Vail, much of West Vail both sides of the Highway which is now I-70 and then US-6.  He owned much of Avon, Colorado as well.  In this video Harry discusses early values, both the opportunity and challenge of the initial development.  Harry Trueblood entrepreneur and businessman who knows well how to manage risk.
Oklahoma and Texas Crude Oil Exploration, Production, Field Operations
Frequently Asked Questions - FAQs
When did Trueblood Resources begin operations in the Anadarko Basin?
Trueblood Resources drilled it first operated well the Moreau Unit #4 in 1990 two years after the formation of the Company in 1988. The well, which encountered two pay zones in the lower Pennsylvanian and Upper Mississippian, continues to produce today.
Why did Trueblood Resources decide to focus on the Anadarko Basin?
The Anadarko Basin is one of the richest petroleum systems in the world. It is a deep sedimentary basin with world-class source rock, multi stacked pay and excellent serendipity. Local landowners retain a significant percentage of their mineral rights, which makes our personal relationships lasting and meaningful.
Why has Trueblood Resources selected the State of Oklahoma to conduct the majority of its operations?
The State of Oklahoma is a business friendly climate. Regulations are streamlined and Oklahoma encourages the drilling and exploration of oil, natural gas liquids and natural gas reserves.
Why has Trueblood Resources emphasized the shelf of the Anadarko Basin for most of it projects?
Trueblood Resources selects oil and gas plays whose costs are moderate and therefore not as economically fragile in the price swings that occur in any commodity business.
Due Diligence Questions from Stakeholders
What drilling depths are generally selected in the oil and gas prospects, which Trueblood Resources puts together?
Trueblood Resources prefers projects with a total vertical depth of 9,000' and shallower. This allows when drilling a horizontal oil and gas well for a measured depth of less than 14,000'. Ideally our goal is a TVD of 7000'- 8,000' and a MD of 11,500'- 12,500'.
Have the employees of Trueblood Resources had a positive experience at the Company?
Trueblood Resources values it employees and their retention is important to us. We are flexible with policies and sensitive to the needs they have. As such their longevity and loyalty to our Company is something we appreciate and respect.
Have Landowners, Investors and Joint Venture Participants enjoyed working with Trueblood Resources?
It is very important at Trueblood Resources that we maintain long-term relationships. In the 27 years we have been an active operator in the Anadarko Basin we appreciate how small a community our niche area continues to be. Repeat customers and repeat business is a lynch pin of our success.
How has Technology impacted Trueblood Resources Drilling success?
From its early days Trueblood Resources has employed modern mapping software and thousands of well logs to thoroughly evaluate pre-drill prime geologic targets. Most recently we have modified our approach to focus on conventional oil and gas reservoirs which can best be exploited with the horizontal drill bit.
Anadarko Basin Serendipity and Oil Plays
Trueblood Resources Inc.
Operations Denver, CO and Oklahoma. For sophisticated investors, partners, and landowners in the Anadarko Basin.